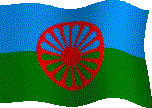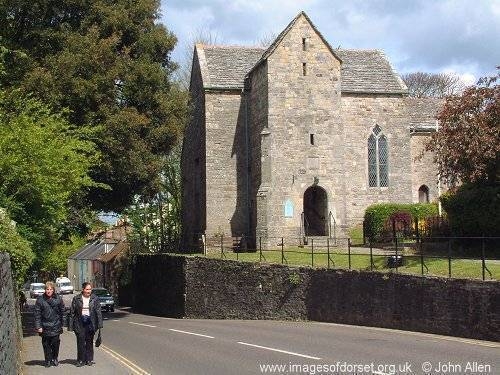 )FAMOUS DORSET PEOPLE.
The county of Dorset is renowned for being the birthplace of many famous writers and where others visited and lived for a great deal of their lives.
Dorset is also the home of a variety of great organisations and movements.
Here I presnt a variety of such figures and their place in our history.
William Barnes

.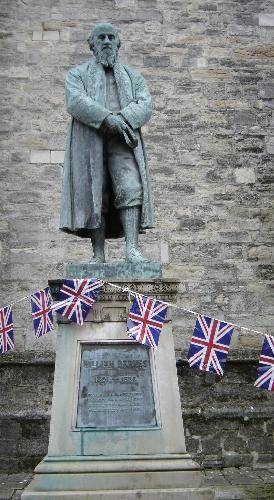 (1801-1886)
William Barnes was an English Writer, Poet, Teacher, Clergyman, Poet and a Visionary.
He was born on his fathers smallholding Pentridge farm in the Blackmore Vale, Bagber Common in Rushy ,Sturminster Newton Dorset in 1801.
William Barnes spent his childhood around Pentridge Farm. Barnes has been called the greatest poet ever to have written in English dialect.
After being a solicitor's clerk and a schoolmaster, he was ordained into the Church at Salisbury in 1848

.

Barnes was critical of the modern industrialisation and the use of intensive farming methods.
He was a friend of Thomas Hardy, Alfred Lord Tennyson,
Browning, Matthew Arnold and Gerald Manley Hopkin.
After leaving school Barnes became a solicitors clerk. He later became a schoolmaster, establishing a successful school in Dorchester Dorset, which he ran with his wife Julie.
Barnes became an ordained minister in 1848,becoming Rector of Winterbourne Came in 1862. He was an expert linguist familiar with sixty languages, fluent in Greek and Latin,a skilled engraver and also composer

.
He called for the purification of English by removal of Greek, Latin and foreign influences so that it might be better understood by the common folk.
Barnes's poems are characterised by a singular sweetness and tenderness of feeling, deep insight into humble country life and character, and an exquisite feeling for local scenery.
He was a great advocate of the countryside and all the benefits of fresh air and gentle exercise.
To many people he was seen a visionary, warning of a day when the roads would be full of vehicles and the fields of houses.
What this would mean to our children's health and well being. With no place for the child to play to use their limbs and lungs and thus we would have a sickly society.
What a great visionary Barnes was as all his prophecies are coming home to roost, for now our roads are full of traffic and our fields and spaces being more and more urbanised.
Whilst our children are suffering from lung conditions such as asthma, poor health and fitness.with problems of obesity and apathy prevalent.
Winston's Churchill's accident
When Winston heard the bad news in January 1893, he was recovering from an accident that had almost killed him.
One of his aunts, Lady Wimborne, had lent the family her estate at Bournemouth About fifty acres of pine forest going down to the smooth beach of the Channel.
Through the middle of the forest there ran a deep ravine, crossed by a fifty-yard rustic bridge.
Winston, then eight, was being chased by his twelve-year-old brother and a fourteen-year-old cousin. They caught him on the bridge, one at each end. To escape capture he jumped off, hoping to grab the top of a fir tree. Instead, he fell twenty-nine feet to the ground. Jack and the cousin went back to Jennie and said: "He jumped over the bridge and he won't speak to us."
With a ruptured kidney, Winston was on the mend for about six weeks.[119] His father arrived from Dublin, where he had been spending Christmas without Jennie, with one of London's greatest surgeons in tow. Winston was gratified to see that his parents spared no expense for his well-being.
Baron Hirsch, Randolph's Paris friend, who had shown Winston the morgue, wrote that to have survived such a fall, he must have several lives, like a cat.[120]"
AUGUSTUS JOHN

He studied at the Slade School in London (1894-99) with his sister Gwen John.
After injuring his head after diving into the sea while on holiday his personality changed.

He grew a beard, dressed as a Bohemian and drank heavily.

His painting became more adventurous and his friend, Wyndham Lewis remarked that John

had become a "great man of action into whose hands the fairies had

placed a paintbrush instead of a sword".

Considered to be the most talented artist of his generation, in 1898

John won the Slade Prize with Moses and the Brazen Serpent.

He developed a nomadic lifestyle and for a while he lived in a caravan and camped

with gypsies

.

Later he moved in with Henry Lamb and Dorelia McNeill at Alderney Manor near Poole.

McNeill, who eventually became John's wife,

featured in many of his paintings.

On the outbreak of the First World War in 1914, John was the best-known

artist in Britain. His friendship with Lord Beaverbrook enabled him to

obtain a commission in the Canadian Army and was given permission to

He was also allowed to keep his facial hair and therefore became the only officer in the Allied

forces, except for King George V, to have a beard.

After two months in France he was sent home in disgrace after taking part in a brawl.

John also attended the Versailles Peace Conference

in 1919 where he painted the portraits of several delegates.

However, the commissioned group portrait of the main figures at the conference

was never finished.

The younger son and third of four children in the John family . In 1897 Augustus suffered a serious head injury whilst diving into the sea that affected a change in his character, and critics have argued, resulted in the stimulation of his artistic growth. In 1898 he won the Slade Summer Composition prize with Moses and the Brazen Serpent, and after his graduation from the school he studied in France.

Early in 1900 Augustus married Ida Nettleship and they had five children together. Ida died tragically young aged just 30 in 1907 and he soon after married long time mistress Dorothy 'Dorelia' Mc Neill.

Augustus enjoyed a bohemian lifestyle, and was deeply influenced by the Romany tradition, lifestyle and language; he spent time travelling with gypsy caravans in Wales, Dorset and Ireland.

Augustus first visited Paris in 1900, and began exhibiting at the New English Art Club in the same year. He became a member of the NEAC in 1903 and staged his first one-man exhibition at the Carfax Gallery that year.

Augustus was also an art instructor at the art school affiliated to the University College at the turn of the century.

At the outbreak of World War One Augustus, by now a well-known British artist, gained a commission in the Canadian Army as a war artist with the help of his friend Lord Beaverbrook. However, the latter had to intervene as after spending two months in France the artist was involved in a brawl and sent home in disgrace.

Though well known and celebrated in the earlier part of his career for his brilliant figure drawings and oil sketching, by the 1920s Augustus was the leading society portrait artist in Britain.

Noteworthy figures such as Thomas Hardy, George Bernard Shaw, T E Lawrence, James Joyce, Dylan Thomas, W B Yeats, David Lloyd George, Ramsay MacDonald and Winston Churchill all had their portraits painted by John.

Augustus had become one of the most famous British artists of the day, his talent compared to Michelangelo, Gauguin and Matisse.

In 1927 the John clan moved to Fryern Court, Fordingbridge, which became a kind of open house for travelling artists.

In his later life and as his artistic career entered its twilight phase, Augustus became increasingly interested in politics, supporting the National Campaign for the Abolition of Capital Punishment and pushing government officials on the topic of travellers' rights.

Later, John helped to form the Artists International Association in response to the growth of fascism across Europe. And in wartime, along with the likes of Benjamin Britten, E. M. Forster and George Orwell, sponsored the Freedom Defence Committee. Augustus received the Order of Merit in June 1942.

In 1898 he won the Slade Summer Composition prize with Moses and the Brazen Serpent, and after his graduation from the school he studied in France.

Early in 1900 Augustus married Ida Nettleship and they had five children together.

Augustus enjoyed a bohemian lifestyle, and was deeply influenced by the Romany tradition, lifestyle and language; he spent time travelling with gypsy caravans in Wales, Dorset and Ireland.

In August 1911, John, Dorelia and children moved to Alderney Manor and turned it into a bohemian commune, in which guests would stay in gypsy caravans parked in the grounds for often lengthy periods.

Augustus continued in this promiscuous lifestyle, entertaining numerous affairs and expanding his celebrity circle of friends.

At the outbreak of World War One Augustus, by now a well-known British artist, gained a commission in the Canadian Army as a war artist with the help of his friend Lord Beaverbrook. However, the latter had to intervene as after spending two months in France the artist was involved in a brawl and sent home in disgrace.

In 1927 the John clan moved to Fryern Court, Fordingbridge, which became a kind of open house for travelling artists.

Augustus John lived out the last years of his life with Dorelia in Dorset, having travelled widely in his lifetime in Europe, America and Jamaica.

The King of Bohemia died in 1961 at the age of 83.

THE WORLD OF AUGUSTUS JOHN

THOMAS HARDY.

Thomas Hardy, (2 June 1840 – 11 January 1928)
Hardy was an english author of the naturalist movement, though he regarded himself primarily as a poet and composed novels mainly for financial gain.
The bulk of his work, set mainly in the semi-fictional land of Wessex. Hardy's poetry, first published in his 50s, has come to be as well regarded as his novels,. Thomas Hardy was born at Higher Bockhampton to the east of Dorchester in Dorset.
His father worked as a stonemason and local builder. His mother was well-read and educated Thomas until he went to his first school at Bockhampton at age 8.
His formal education ended at the age of 16 when he became apprenticed to John Hicks, a local architect. Hardy trained as an architect in Dorchester before moving to London in 1862; there he enrolled as a student at Kings College London.
He won prizes from the Royal Insitute of British Architecture and the Architectural Association. In 1870, while on an architectural mission to restore the parish church of St Juliot in Cornwall Hardy met and fell in love with Emma Lavinia Gifford, whom he married in 1874.
Hardy never truly felt at home in London and when he returned five years later to Dorset he decided to dedicate himself to writing.
Although he later became estranged from his wife, who died in 1912, her death had a traumatic effect on him.
After her death, Hardy made a trip to Cornwall to revisit places linked with their courtship, and his Poems 1911-1913 reflect upon her passing.
In 1914, Hardy married his secretary Florence Dugdale, who was 39 years his junior. However, he remained preoccupied with his first wife's death and tried to overcome his remorse by writing poetry. Hardy became ill with pleurisy in December 1927 and died in January 1928, having dictated his final poem to his wife on his deathbed.
His funeral was on 16 January at Westminster Abbey, and it proved a controversial occasion because Hardy and his family and friends had wished for his body to be interred at Sinsford in the same grave as his first wife, Emma.
However, his executor, insisted that he be placed in the abbey's famous Poets Corner. A compromise was reached whereby his heart was buried at Stinsford with Emma, and his ashes in Poets' Corner.
Hardy's work was admired by many authors including D.H.Lawrence and Virginia Woolf.
Robert Graves, in his autobiography, recalls meeting Hardy in Dorset in the early 1920s. Hardy received Graves and his newly married wife warmly, and was encouraging about the younger author's work.
In 1910, Hardy was awarded the Order of Merit Hardys Cottage and Max Gate in Dorchester are owned by the National Trust.

Although he wrote a great deal of poetry, mostly unpublished until after 1898,
Hardy is best remembered for the series of novels and short stories he wrote between 1871 and 1895.

His novels are set in the imaginary world of Wessex, a large area of south and south-west England, using the name of the Anglo Saxon England kingdom that covered the area.
Hardy was part of two worlds. He had a deep emotional bond with the rural way of life which he had known as a child, but he was also aware of the changes which were under way and the current social problems, from the innovations in agriculture—he captured the epoch just before the Industrial Revolution changed the English countryside—to the unfairness and hypocrisy of Victorian sexual behaviour.
HOMER LANE
A

n account of his Little Commonwealth at evershot,in dorset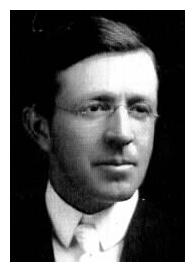 Homer Lane (1875-1925) was Superintendent of the Little Commonwealth, a co-educational community in Dorset run for children and young people ranging from a few months to 19 years. Those over 13 years old were there because they were categorize as delinquent. An American by birth, he had early experience as an educator at the George Junior Republic. At the Little Commonwealth from 1913 to 1918 (at Evershot, Dorset) he pioneered what later we came to know as 'group therapy' and 'shared responsibility'.
His educational approach involved 'the path of freedom instead of imposed authority, of self-expression instead of a pouring-in of knowledge, of evoking and exploiting the child's natural sense of wonder and curiosity instead of a repetitious hammering home of dull facts' (Wills 1964: 20).
Unfortunately, his work in Dorset came to a rather abrupt end after two of the young female 'citizens' claimed that Lane 'had immoral relations with them' (Wills 1964: 163). As well as having an interest in offenders and expressive forms of education, Lane also worked as a psychotherapist (this also brought him into legal trouble).
The Little Commonwealth is a co-educational community in­habited by children ranging in age from a few months to nineteen years, those more than thirteen years of age having been committed for a term of years for crime, as to a reformatory - in fact, the Little Commonwealth has recently been certified as a reformatory. The younger children are those who would in any case be subject to institutional care in asylums or orphanages. At the present moment the population of the Commonwealth is five adults, four of whom are women, forty-two boys and girls of four­teen to nineteen years of age, and nine younger children.
This population is distributed among three 'families,' grouped by con­geniality; each person is free to choose his own place of residence. Boys and girls live in the same families, sharing equally the re­sponsibility for family maintenance and government, as well as the responsibility for the welfare of the younger children. The chief point of difference between the Commonwealth and other reformatories and schools is that in the Commonwealth there are no rules and regulations except those made by the boys and girls themselves. All those who are fourteen years of age and over are citizens, having joint responsibility for the regulation of their lives by the laws and judicial machinery organized and developed by themselves.
The adult element studiously avoid any assumption of authority in the community, except in connection with their respective departmental duties as teachers or as supervisors of labour within the economic scheme. The citizens are paid wages in Commonwealth currency for their work in the various depart­ments, and provide their own food, clothing, and recreations to whatever degree of comfort and elegance their earning capacity will permit.
The wage paid corresponds to that of the outside world in similar employments The citizens are occupied chiefly with earning a living, to a regrettable exclusion of any consider­able time for formal school-work. This, of course, does not apply to the children under fourteen, who have no work to do other than that chosen by themselves after the school-work is finished.
The improvident citizen, the slacker, if he is unable to pay his own expenses, must be supported from the public treasury, the funds of which are raised by taxation. If a discontented citizen causes any damage, fails to pay for his board, or runs away, the expense of misdemeanour is borne by the taxpayers. If the citizens' court imposes any penalty upon an erring citizen which interferes with his employment, the community must provide him with necessities.
Thus it may be seen that in the Commonwealth there is a direct relationship between prosperity and morality. What better field could there be for the cultivation and growth of a code that is based upon the spontaneous virtues of adolescent human nature? And those virtues have certainly been in evidence during the whole of our four years of existence.
The moral standards of the citizen group, as measured by its attitude toward the individual delinquent, have always been wholesome and clear and definite. This is as true of those offences that do not cause any expense to the taxpayer as of those that do. Hence our belief that in spite of the very prominent place in the organization of the Commonwealth occupied by the scheme of economics, the mor­ality of the community is not exclusively of the £ s. d. type. That is, while honesty is the best policy in the Commonwealth as else­where, honesty is not entirely a matter of policy.
During the first year, while the original group of citizens were assuming their new responsibilities, there were frequent sudden changes in the attitude of the group toward the individual wrongdoer. At times severe penalties were imposed upon him, and then quite suddenly the type of penalties would undergo a marked change.
Such punish­ments as close bounds, fines and other forms of deprivation would almost disappear, the wrongdoer being merely expected to make restitution so far as was possible to the community or individual for any injuries he might have done to property. Each change had causes which are obscure and difficult of diagnosis, but of the highest possible importance in a study of the moral growth of the children.
Perhaps the most interesting period in the short history of the Commonwealth is that of the first few months after a group of about fifteen so-called criminal boys and girls had been collected and the experiment in self-government begun. These boys and girls had no idea of social order.
Their conception of material values was most vague. Born and reared in city slums, surrounded on every side by the authority of parents, police and school officials, the victims of an especially narrow and restricted environ­ment, their faculty of self-restraint was almost wholly undeveloped except when in close proximity to some restraining authority. Their idea of social relationships was limited to the primitive form of co-operation for self-protection - against authority. Separately they were passive, subdued and apathetic. Combined or as a group they were aggressive, fearless and anti-social.
It was necessary to employ extraordinary methods to free them from their misconceptions of society and social order. They had a very keen legal sense of right and wrong, but it could not be called a moral code. We said to them, 'You may do as you please,' but they did not believe it. In the presence of us adults they had no initiative, were self-repressed and passive.
By themselves they were spontaneous, original, active and resourceful, but usually in a destructive direction. The acknowledged leader was the boy who had the best command of unconventional language, who was most daring in destructive activities, and who assumed the most defiant attitude towards adults. On the whole they were unusually obedient to a direct command or request; but it was the obedience of weakness, not of strength.
Their ideals were anti-social. Now the conventional method of altering children's ideals is to suppress their undesirable activities, and by means of some form of primitive treatment to impress our ideals upon them. But the logical method is to dissipate the child's ideal by en­couragement of his activities, until he himself discovers its ad­vantages.
The latter method was employed in the Common­wealth. I joined the group in its disturbing activities, became one of the gang, and by so doing speedily spoiled the fun. As the recognized authority in the community, my sanction and en­couragement of midnight pillow-fights, larder raids and hooli­ganism did away with the element of danger involved, and it ceased to be fun.
Now we were ready to organize in another direction, and did so. The citizens began to take interest in the more serious occupations at hand. The ideal of the group had altered. They helped with the work, and began to caution the more obstreperous about their conduct. Gradually they arrived at the point where the need for formal rules and laws was felt.
They instituted not only a form of parliamentary procedure, under which rules were enacted, but also a judicial procedure by which violations of rules were dealt with. It is in the citizens' court that one may get into closer touch with the spirit of the Commonwealth than in any other community function, and it is here that I look for the true spiritual expressions of our boys and girls. Now I will readily admit that in the greater community one does not, as a rule, search in the courts for manifestations of the spiritual life of a people, but that is because courts are legal institutions rather than the mouthpiece of a public code of morality as in the Commonwealth.
All the citizens of the Commonwealth attend courts, and the highest judicial authority is the referendum. Dis­puted points as between the citizen judge and an offender are decided by public opinion by means of the roll-call. Each citizen must express an opinion.
This piece has been reproduced here on the understanding that it is not subject to any copyright restrictions, and that it is, and will remain, in the public domain.
TONY BLACKBURN
Tony Blackburn famous radio and tv personality,Dj hailed from parkstone Poole
Ivor Bertie Guest, 1st LORD WIMBORNE baron wimborne (1835

– 1914)
(Ivor Bertie Guest) first Baron, was born on August 29, 1835, and succeeded as second baronet 1852.
He was educated at Harrow and Trinity College Cambridge. The death of his father in, in 1852, put him in possession of a great income, increased by the judicious extension of the celebrated Dowlais Iron works, the largest, as they were the first to be established in South Wales, so that they now extend to the boundaries of Cardiff itself. Under the superintendence and direction of the principal trustee, Mr. G.T. Clark FSA, they are famed throughout the world.
In 1868 Lord Wimborne, then Sir Ivor Guest, married Lady Cornelia Churchill, daughter of the sixth Duke of Marlborough and sister of Lord Randolph Churchill.
He was raised to the peerage in 1880, having although the scion of a Whig family, contested several constituencies in the Conservative interest. His eldest son came of age in 1894, and his eldest daughter is married to Lord Rodney. His brothers have made their mark in various directions, Mr. Montagu Guest being one of the best known men of the day. Of his sisters, one married Sir Henry Layard, the distinguished politician, traveller, and diplomatist; another married Mr. Frederick Alderson, brother of Lady Salisbury; and a third is the wife of Mr. E. Ponsonby, secretary to the Speaker of the House of Commons.
His residence at Canford has been visited by members of the Royal Family, and especially so by Prince and Princess Christian and by the Duke and Duchess of Teck; in 1887 the Prince of Wales paid it a visit.
Hamilton house, now Wimborne House, in Arlington Street is Lord Wimborne's town residence; and he owns what is, perhaps, the finest deer forest in Scotland, at Auchnashellach, in Ross-shire,. Many trophies of deerstalking ornament his town and country houses. Lord Wimborne has no hesitation in declaring that he inherited his passion for "collecting" from his mother, Lady Charlotte Schreiber. Her collection of British pottery, probably the finest in existence, she munificently presented to the nation, while the whole of her Oriental china has found a resting place at Canford, where it stands in a series of many cabinets, in the long corridor.
Taken from PRATT A.T.C. People of the period 2v 1
LADY WIMBORNE

Charlotte's wedding had shocked the nobility and gentry. She had married "into trade," as it was quaintly expressed in those days, and the couple was ostracized by society. But soon the whole of England was riding on Guest's rails and he, in turn, rode those trakcs to enormous wealth and respectability. By 1838 the aristocracy had come to terms with England's emergent new class; trades people had become "captains of industry," and Guest was created a baronet.
Charlotte was as remarkable an individual as her husband. She was not only vivatious, attractive, and independent-minded, but also talented. Chaucer was her favorite author, with Virgil and Byron close seconds. She read the classics in Greek and Latin, and was familiar with Persian and Hebrew.
After her marriage to John Guest, she took up Welsh and translated into English MABINOGION, a project that took eight years and required her to master the early medieval text in which the Welsh tales were composed. Her translation of MABINGION was published in three volumes in 1846, two years before Layard arrived on the scene at Canford, and it was these tales that inspired Alfred Lord Tennyson to write THE IDYLLS OF THE KING.
Charlotte Guest was a remarkable woman in other ways. In fifteen years of marriage, she bore ten children, five boys and five girls. A portrait of her in this period by Watts, the same artist who sketched Layard's picture, shows a singularly youthful face.
As a wedding present for his young bride, Guest had acquired and rebuilt Canford Manor, a medieval ruin fit for archaeological research. In the ensuing years the manor was reborn on a grand scale in the popular neo-Gothic style of the Victorian period, complete with its own cricket field."
"Among the children, one in particular took a special fancy to "Uncle Henry," five-year-old
Mary Enid Evelyn, whom he bounced on his knee

and who bore a striking resemblance to her mother. Enid, as she was called, fel madly in love with her mother's Ninevite."
"John Guest was bedridden at the time, and Layard spent Christmas week that year at Canford. Lord Bessborough, a relative of Charlotte's and the editor of her diaries, said "He made himself responsible for entertaining the ten children, so leaving Lady Charlotte to look after her husband.
When Sir John died the following year at the age of sixty-seven, Charlotte went into mourning for six months, and on her first ventrue in public, she joined Layard at Covent Garden to hear FIDELIO."I felt some scruples on the matter of this first going out again," she wrote in her diary, "but I muffled up going and coming, and sat at the back of the box, and so escaped notice." The gossips were having a field day, however, and Layard's name became linked romantically with his cousin's."
"For Layard, the year 1869 was a watershed. Not only did he give up his desire to "push his way" through politics, but he also abandoned his bachelorhood.
For years there had been gossip about Layard's incessant visits to Canford Manor. Lady
Charlotte, of course, was the focus of the petty talk. But within two years of Sir John Guest's death, she silenced that gossip and provided rumormongers with another field day - by marrying her son's tutor!
At the time of her husband's death, Charlotte had engaged one Charles Schreiber, at a salary of 400 pounds a year, to coach her sixteen-year-old son Merthyr. Schreiber was eleven years Merthyr's senior and fourteen years Charlotte's junior. On April 10, 1855, she married him. Schreiber's mother was ambivalent about the wedding. "This is nothing to be ashamed of, though there may be much to be said for and against, on both sides...," she had written the coule when they revealed their plans to her the previous November.
Layard had no such ambivalence. He strongly

disapproved of her action, and relations between Layard and Charlotte cooled appreciably. Charlotte felt hurt. There were stories unsubstantiated, that he had hoped to marry her.
Apparently Charlotte's ten children also took a dim view of their mother's remarriage, and life at Canford Manor lost much of its festive

air and attractiveness for the Guest children, just as it had for Layard.
In 1857, in an August 1 diary entry, Charlotte again expressed dismay over Layard's behavior. "He cannot forgive my marriage," she wrote.
But not longer after, Layard appeared to have undergone a change of heart. Within two years he was visiting Canford Manor frequently as in the past. Victorian tongues wagged the more - but inconclusively. Now what was the object of Layard's incessant trips to Canford?
....

Then, in early January 1869, Layard titillated London society. He proposed - to Enid, Lady Charlotte's daughter, the tyke he had bounced uon his knee when he first returned from Assyria. Tiny Enid had ripened into a tall, slender, and lovely young woman of twenty-five. She possessed classic features, aquiline nose, blue eyes, and honey - colored tresses that fell to her shoulders. Mr Bull [Layard's nickname] had always been the love in her life, first paternally (her father died when she was eight), and, after adolescence, in a surprisingly and completely different way. Whether or not she was waiting for him and whether or not he was waiting for her is not known and will never be known. Layard and Enid were private about their most intimate relationship.
Whatever the case, Enid did not hesitate a moment. She readily accepted Layard's proposal. As an engagement present, he snapped around her thin left wrist - it was slender enough for him to encircle it with his thumb and index finger - andexquisite bracelet fashioned from Esarhaddon's seal.
The reaction of the prospective in-laws were mixed. Now it was Lady Charlotte's turn to be discomfitted. Her daughter's decision took her by surprise, and it took a couple of months to turn her around. Layard's mother, who had never remarried and was now sixty-six (she died in 1879 at the age of eighty-nine),also harbored reservations. "I hope that she [Enid] will never regret the change," Marianne Layard wrote Charlotte.
Many of the couple's friends entertained similar misgivings. Not only was Enid twenty-seven years younger than Layard, but she had led a relatively sheltered, almost cloistered existence at Canford.
By contrast, Layard was worldly, roisterous, restless, and explosively aggressive.
Marriage bonds were posted March 3 and the wedding took place swiftly, six days later. As a wedding gift, Layard presented his "darling Enid," as he fondly called her, a unique piece of jewelry, a necklace fashioned from several cuneiform cylinders."
The marriage actually worked well, and the Layards were still together when Sir Austen died in 1894. However, they had no children.

CANFORD MANOR

CANFORD VILLAGE
ISSAC GULLIVER

HOWE LODGE Home of Gulliver
In common with the other counties situated on the south coast of England, Dorset has a long tradition of smuggling, shipwrecking and even piracy. It is said that it was arguments between the twin boroughs of Weymouth and Melcombe Regis over smuggling that led Elizabeth I to combine them to form the basis of the modern town of Weymouth.
It was the nearby Dorset village of Fleet which inspired and provided the setting for J. Meade Falkner's novel, Moonfleet, a tale of old smuggling days made into a film in 1955 by Fritz Lang and starring Stewart Grainger.
Most Dorset families can point to a smuggler in there past, my own, (although as yet unproved), being no exception. Many of these stories have been documented by Rodney Legg in his fascinating book Dorset Smuggling, and there is an excellent collection of artifacts in the the Portland Museum. However in all the tales of smuggling in Dorset, one man appears more often than any other, and has been give the approbation of The King of the Smugglers and whose operations ranged from Poole in the east to Lyme Regis in the west.
Isaac Gulliver, the gentle smuggler who never killed a man, and with his gang, ran 15 Tuggers bringing from the Continent to Poole Bay gin, silk, lace and tea; all harmless commodities by today's smuggling standards. Gulliver's men even wore a uniform - the traditional smock of the Dorset farm hand.
Isaac Gulliver was born in Semington, near Trowbridge, in the neighbouring county of Wiltshire, to "Isaac Gulifor and Elizabeth his wife" a far from noble family, and there is even some doubt about his parentage, as in drawing up his will in 1765, Isaac Gulliver senior referred to "my son or reputed son Isaac Gulliver, otherwise Matravers".
Isaac was almost certainly following the family trade by becoming a smuggler, there is evidence to suggest that his father was also a smuggler, as an Isaac Gulliver is recorded in that capacity as frequenting the New Inn, Downton, Hampshire [1758] when son Isaac was only twelve. That group operated into Bitman's Chine, now known as Canford Cliffs Chine, Poole. It was this deserted heath, with its endless sandy beaches that would provide innumerable opportunities for Isaac junior in his twenties and thirties.
On the 5th of October 1768 he married innkeeper's daughter Betty Beale at Sixpenny Handley parish church. His father-in-law's hostelry, the Blacksmith's Arms, Thorney Down, was on the main road from Blandford to Salisbury and horse-shoeing was William Beale's other trade. He is said to have disapproved of the liaison but quickly adapted to reality as Gulliver would take over tenancy of the inn. His first daughter, Elizabeth, was born there in 1770 and his second, Ann, in 1773.
Those who think that smuggling has, of necessity, to be carried on somewhere near the sea, might note that Sixpenny Handley is around 30 miles inland, which is a long way to travel, loaded and under cover of darkness. Gulliver, though he had a liking for spirits and lace, might well have had another string to his bow - an enterprise founded on the availability of deer on the Chase ... and a tomb adjoining the local church where 'hot' venison could be stored for the duration of the hue and cry.
In a Blandford paper of 1770 it is related how the Excise Superintendent came with a posse of Preventive-men to seize a sotre of tea, tobacco, and brandy which lay hidden in a cottage in one of our hamlets [Sixpenny Handley]. On their return to Blandford, they beat off an attack made by the Free traders and brought their spoil safely to the Excise man's house. That night Blandford was held up by a body of 150 armed horsemen who persuaded the Excise man's wife, at pistol-point, to give back the contraband, with which they rode away in triumph.
There is of course no evidence to connect Gulliver with this event. The cottage is still in existence, and until a range was put in, one could stand in the open chimney and look up at the little chamber where the contraband was hidden.
Gulliver's career prospered and he moved his headquarters from the Blacksmith's Arms to the White Hart in Longham, and finally to a purpose built lodge at West Howe, Kinson in 1780. At the lodge, with crenellations giving it the appearance of a fortress, he had one secret room which was entered from a door ten feet up the chimney. Tunnels beneath led in all directions - one is believed to have bored as far as Parkstone. In fact, the whole of Kinson, including the church and rectory, is supposed to be undermined by smugglers' tunnels.
You have to use your imagination to understand why Kinson was such an important smuggling base. Visualise Bournemouth, Branksome and Poole without any habitation. From the sandy beaches the smugglers used paths across this great expanse of heath land to bring their contraband to Kinson. All along the way, they sank wells as hiding places should they be surprised by customs men.
It was during this period that In one of his amusing escapades, he feigned death, lying white-faced in an open coffin to the embarrassment of excise men, and kept up the pretense of his death by having a funeral at Kinson with the coffin loaded with stones.
Isaac Gulliver would have remained just another Dorset smuggler, had it not been for his great speculating genius. He wisely invested the proceeds of his smuggling activities, particularly in property, much of which was used for further smuggling activities.
In a report from the Custom House, Poole, to His Majesty's Commissioners of Customs in London [1788] it is mentioned that: "Gulliver was considered one of the greatest and most notorious smugglers in the west of England and particularly in the spirits and tea trades but in the year 1782 he took the benefit of his Majesty's proclamation for pardoning such offences and as we are informed dropped that branch of smuggling and afterwards confined himself chiefly to the wine trade which he carried on to a considerable extent having vaults at various places along the coast and "in remote places" .
Most of these remote place's were on his own property, these land acquisitions including Howe Lodge, Kinson, Bournemouth, near his eastern beach-heads and Gulliver's Farm, West Moors, close to the principal cart-route inland. On the foothills of Cranborne Chase, as well as Thorney Down, he owned Thickthorn Farm, Long Crichel, and nearby North-East Farm.
As has been previously mentioned Gulliver's 'kingdom' stretched the entire length of the Dorset coast. When he opened up a Western connection, he used the beaches of Burton Bradstock to unload his contraband. He bought a North Eggardon Farm, Askerswell at the foot of Eggardon Hill and his Poole associate John Fryer named a boat, Eggardon Castle, for its hill-fort upon which Gulliver planted a clump of pines as a landmark for his ships, (where they can still be seen today), his farm being a useful center for the customers in Bath and Bristol.
Lilliput, on the edge of Poole harbour naturally reminds the visitor of of that other Gulliver and his travels, however there is no record of Dean Swift, the author, visiting these parts. In Gullliver's time, Lilliput was called The Saltings, after the trade that was carried on there, and the new name is thought to be an oblique reference to Isaac.
It might be thought that an elegant residential area would not have taken its name from an apparently disreputable character, but we do know that he owned Flag Farm in the district, and it must be taken into account that having made his fortune from smuggling, Gulliver became a respected citizen, gentleman, and banker. He retired to the brick-built Gulliver's House, West Borough, Wimborne and died there on Friday 13th September 1822, leaving an estate of £60,000, with properties in Hampshire, Wiltshire and Somerset as well as those in Dorset, which would be worth multi-millions on modern values. His gravestone is in the floor of Wimborne Minster.
His only son, Isaac Gulliver [1774-98] died unmarried, but the daughters married into the Fryer family whose interest and abundant monies ranged from the Newfoundland fisheries to banking

.
THOMAS PITT
Thomas Pitt was the granfather of the great parliamentarian William Pitt.
Thomas owned a very successfull trading company in Poole in cooperation with East India company of the far east.
He owned a great deal of local property and was elected as an MP.
He later became Governor of Fort St George at Madras.
In 1702 he had the opportunity to buy the Great Diamond stone paying some £20,000 for it.
He later had models made from the stone which he sent to all the major monarchs.
Napoleans sword was to in later years to bear te great stone.
Pitt gave his later years to politics.
He was however best known as Diamond Pitt.
THE DORSET PAGE

BOURNEMOUTH PAST TIMES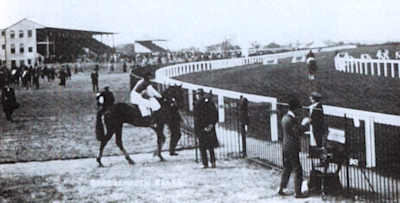 REDHILL RACE COURSE
Horse and jockey days
Where the horse and jockey pub now stands on the edge of old redhill
there once was close a racecourse with horses running still
the land was rich in history then and Gulliver was young
there were gals who sold the flower's there and pennies for the young
The hill was rich in daffodil and the heather stretched to Poole
there were stainers cobblers in Newton and Augustus painted cool
there were young men on the take as well and ferries sailed from Poole
the gypsies lived upon the heath where the warblers sang their tunes
Where knobby watton smoked a pipe and gals swooned beneath the moon
the gaffers rode a stylish car and the fairground was in town
where waters lapped upon the land and lovers laid upon the ground
the sun came out to bless the gorse and the rabbits ran the downs
where whites and millers made men sweat for love of king and crown
The land was rich in clay and sand with gravel pits abroad
where brickyards stretched upon the land and laborers asked for more
where poachers blessed the land with pride and gypsies roamed to Poole
where sankeys clay pits were found and potteries rich in stools
The work was hard and men were poor though ladies blessed their down
where children played upon the green and old gals pipes did smoke
the Ferris wheels were high and rich where darts did fly and score
whilst gypsy lad and gypsy gal laid upon the moors
The docks were green and plentiful and the grass was tall and sweet
where babies cried at birth awhile and Augustus paints the scenes
though the race course has gone and brickyards chimney towers
there's still the songs of warblers strong and poets words to read.
POOLE PEOPLE
KINSON VILLAGE SCHOOL